1 MILL REAL Listens, plays, 100+ likes, 100+ reposts, 25+ real comments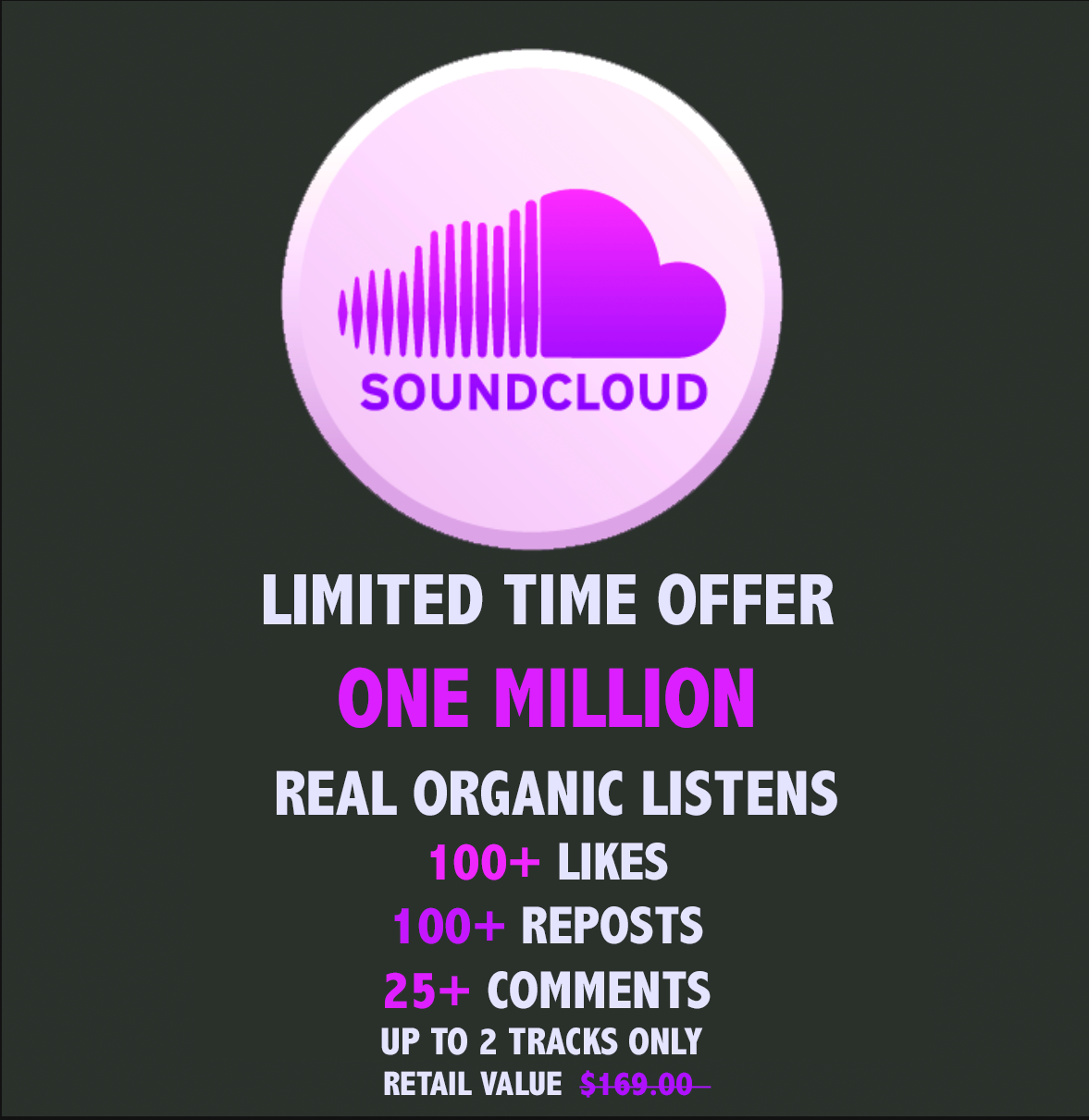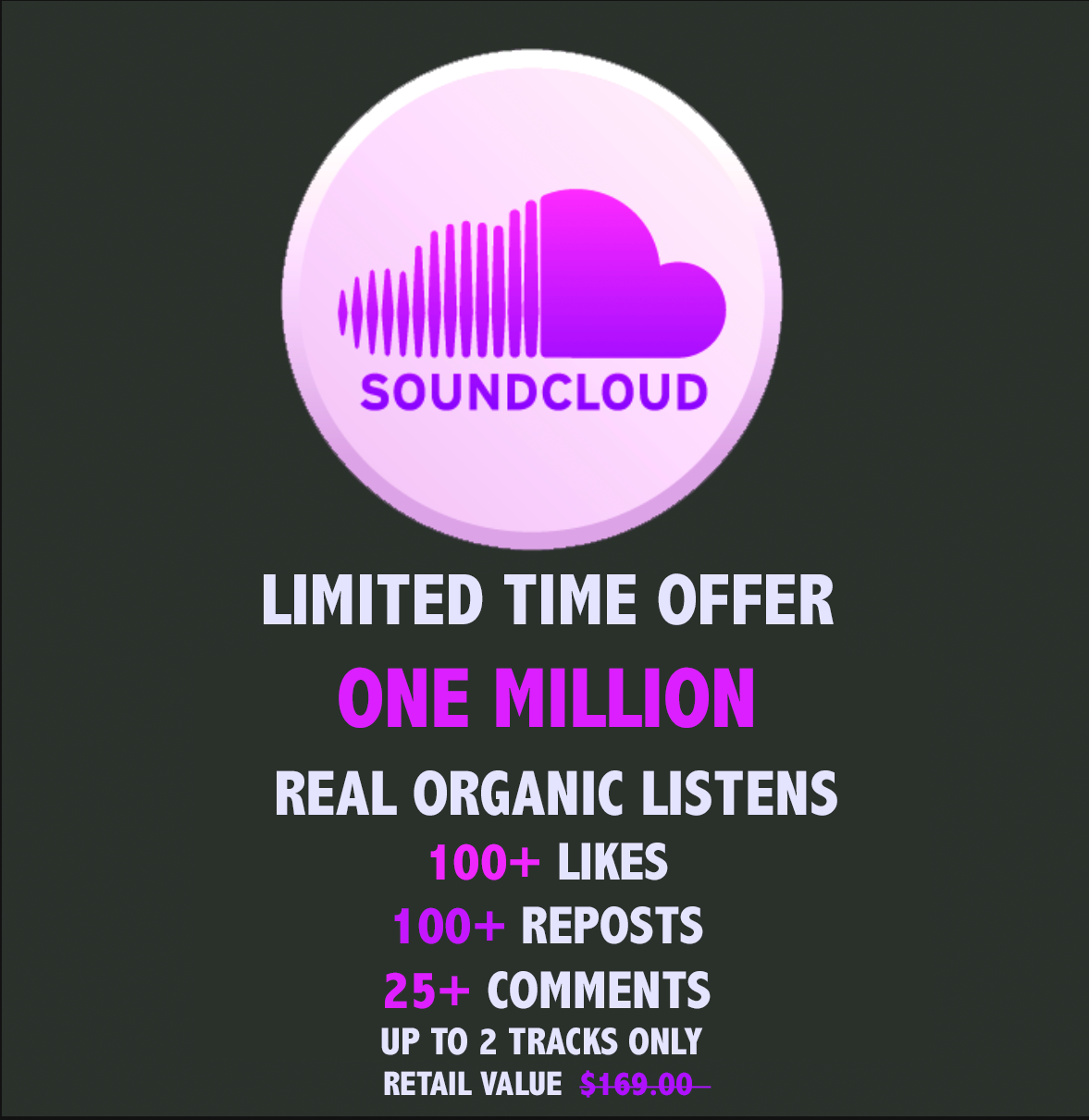 sale
1 MILL REAL Listens, plays, 100+ likes, 100+ reposts, 25+ real comments
Why should you do this?
Gain your visibility

Boost your Music portfolio

Create an amazing first impressions

Gain more followers

Gain more engagement and your track reposted

Boost your popularity
1 MILL REAL Listens, plays, 100+ likes, 100+ reposts, 25+ real comments
BY ORDERING YOU AGREE TO THE FOLLOWING:
WE CAN NOT CONTROL SPAM OR DUPLICATE COMMENTS, ANY UNWANTED COMMENTS CAN BE DELETED
We do not need your Soundcloud Username and password, all is needed is the URL to your track
Promotion starts right away. All Sales are final, no refunds after order has been processed!
Why should you do this?
Gain your visibility

Boost your Music portfolio

Create an amazing first impressions

Gain more followers

Gain more engagement and your track reposted

Boost your popularity
1 MILL REAL Listens, plays, 100+ likes, 100+ reposts, 25+ real comments